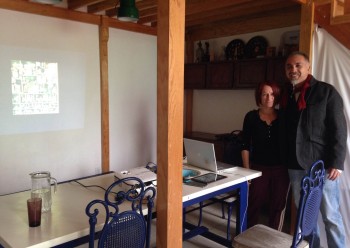 I worked on video & images for "Children's House" (a piece of music of mine).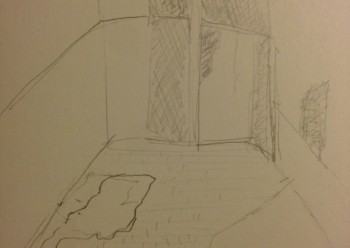 During my hour at Many Mini Residency I got the chance to exore new spaces, and collect new visuals and inspiration for my drawings which will then become embroideries for my pieces.  I gathered images on […]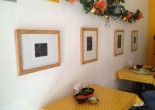 An exhibition of prints by Lourdes Gallegos at el Barrio Lounge.
Dec, 09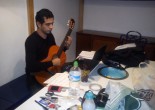 Erick y yo hicimos una especie de tiempo compartido en el espacio: mientras él ensayaba y hacía algunos arreglos a sus partituras o trabajaba sobre alguna composición, yo vacié todo el contenido de papeles […]
Dec, 08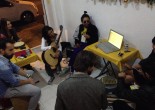 We merrily Fastajammed altogether with the help of a few musical instruments and in a few silly hours we collectively created another brand new amazing absurd Fasta album.
Dec, 07